The module grouping together associations in your community is a practical and useful tool for the inhabitants of the region. In fact, it allows one to quickly find the necessary information about associations nearby, regardless of the area of interest.
It is possible to filter associations by category, such as culture, sports, solidarity, etc. This makes it easier to target your search and quickly find the association that meets your needs. Additionally, it's possible to customize filters according to your own needs and criteria from the back-office.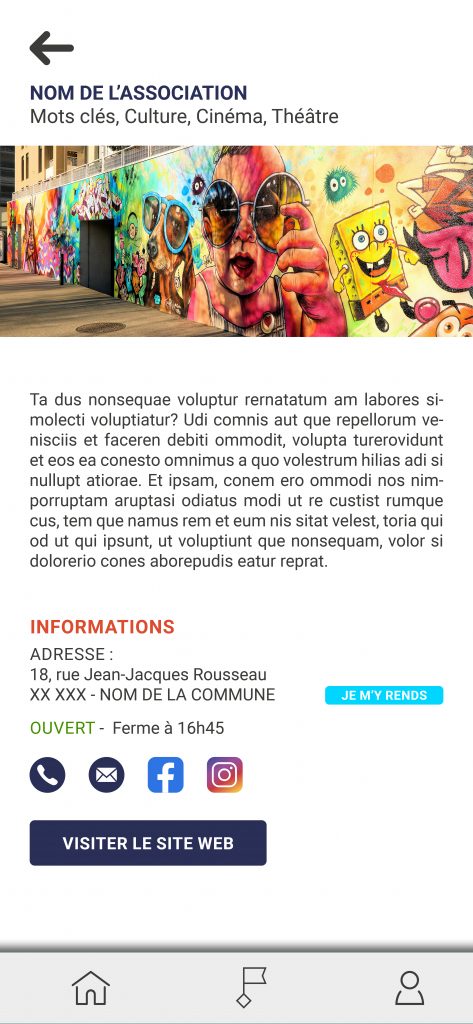 Each association has its own presentation card with useful and practical information, such as contacts, address, a description, etc. It is also possible to add images and links to social media, which can be useful for finding out more about the association's activities and events.
By using the module, inhabitants can discover new associations that align with their passions and become involved in their activities. This helps strengthen the bonds of solidarity within your community. If they are interested in a particular association, they can directly contact the association's leaders via the information provided on the presentation card.
For association leaders, it is possible to make their association visible to all community members through this module. This can help recruit new members and raise awareness about their activities.
This module is also useful for event organizers. You can find associations that may be interested in participating in or supporting your event.
Associations can be accessed from any internet-connected device, making them accessible to everyone, wherever you are. This makes it easy to find information about them, even when on the go.
The module is regularly updated to ensure access to the most recent information about the associations in your community. In short, this module grouping together associations in the community is a practical and comprehensive tool that allows all inhabitants to easily find the information they need about the associations in the region.