IPS (Indoor Positioning System) is a technology that allows the location of an object or a person inside a building.
For smartphone guidance, Sweepin has developed a unique patented technology that does not require the installation of these beacons.
Our geolocation solutions are intended for healthcare institutions, but also for any institution which wants a state-of-the-art indoor geolocation system.
We offer 3 different solutions:
3D DIGITAL MAPPING AND VISITOR GUIDANCE IN WEB MODE (WITHOUT MOBILE APPLICATION)
With this solution, the buildings of your structure are digitally mapped and accessible in the form of a map by visitors.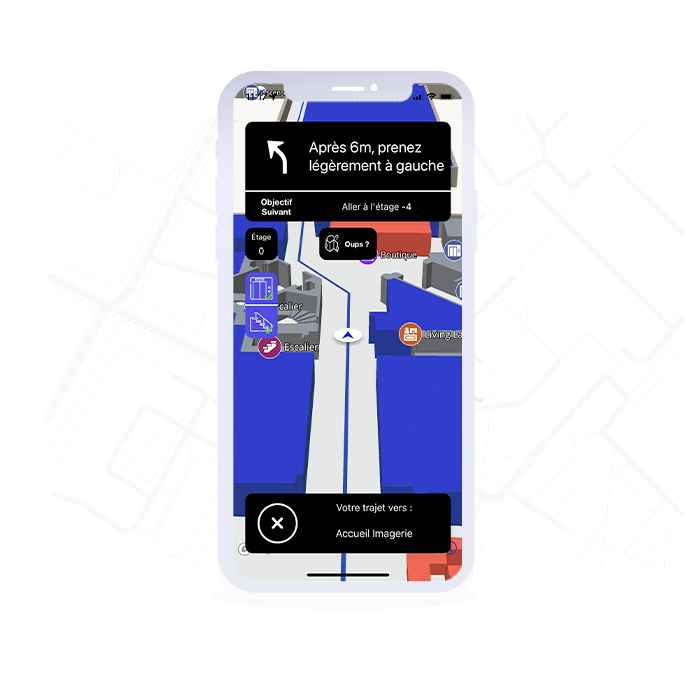 AUTOMATIC STEP BY STEP GUIDANCE IN REAL TIME (WITH MOBILE APP)
The step-by-step guidance in real time is done through a mobile application downloaded beforehand on a smartphone.
FOLLOW-UP OF PATIENTS IN THEIR AMBULATORY JOURNEY
Patients, who no longer have access to their telephone in ambulatory care, are equipped with a bracelet with a geolocation tag.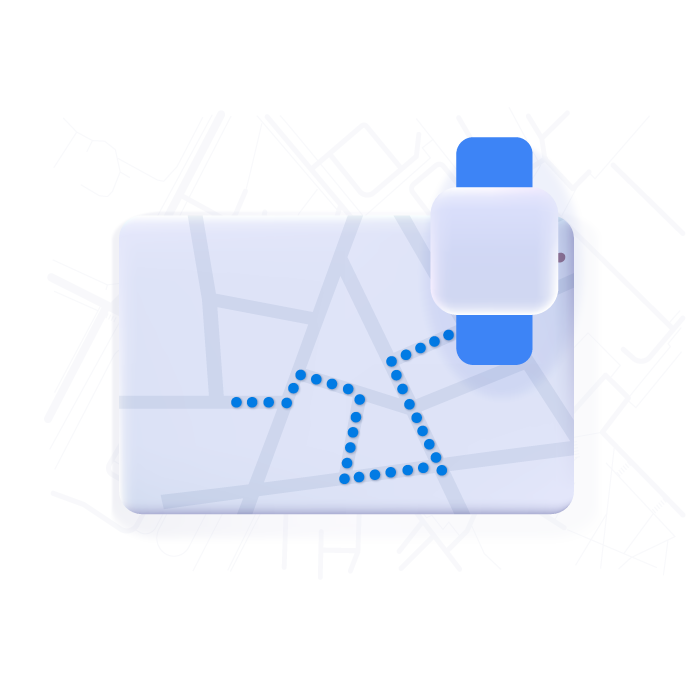 A GDPR compliant geolocation system
Our indoor positioning system is completely offline, only the itinerary data is updated after modification of the 3D plan, which guarantees the protection of your visitors' medical and private data (health data hosted in the hospital's server). The general conditions are audited by the renowned law firm August Debouzy and are in compliance with the GDPR (General Data Protection Regulation).