Indoor Positioning services
3D Indoor Mapping
Automatic step by step guidance (proprietary system)
Automatic follow-up of patients
Staff protection in healthcare facilities
Equipment geolocation in healthcare facilities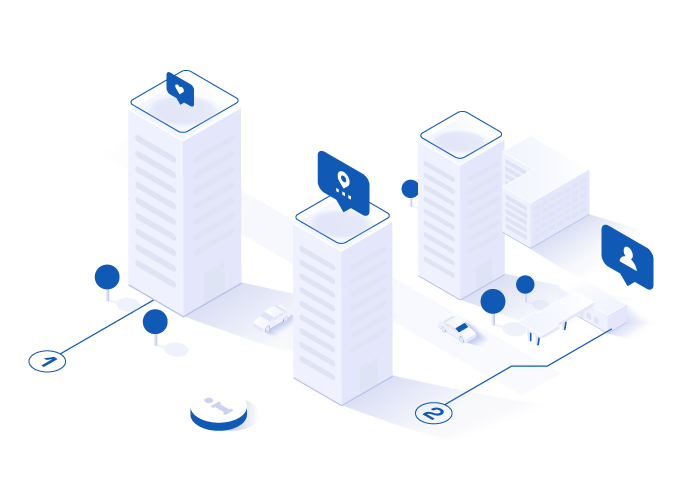 Smart Cities services
Customized mobile app
Mobile content management platform
Expert advice and support for local authorities' digital projects
Access to real-time statistics
Website creation
100
municipalities and institutions clients

500000
downloaded applications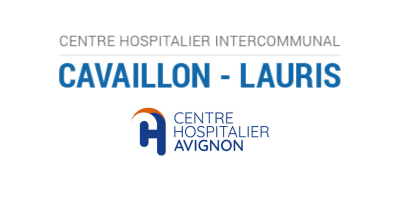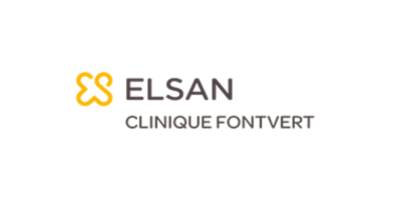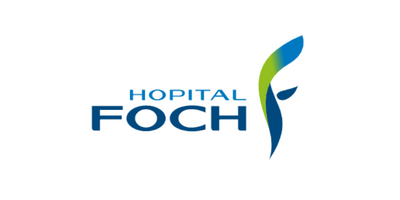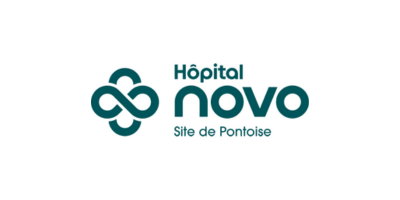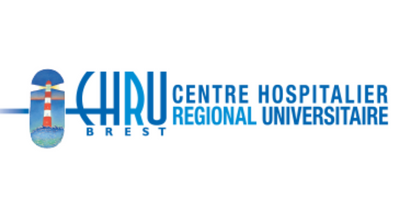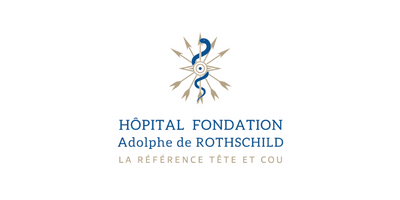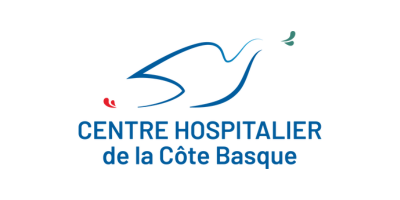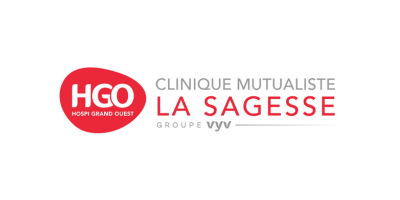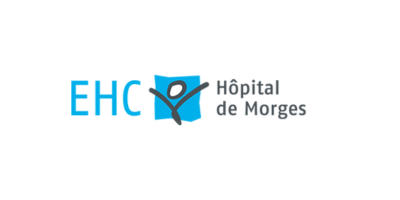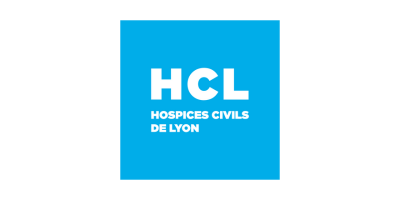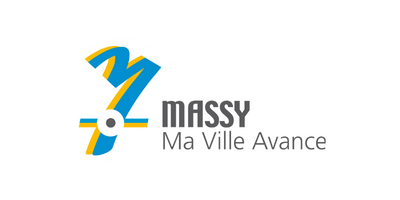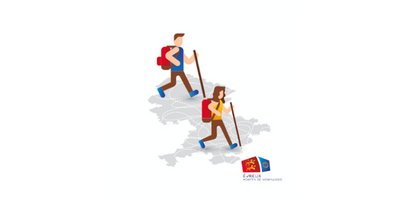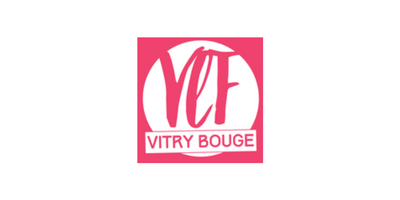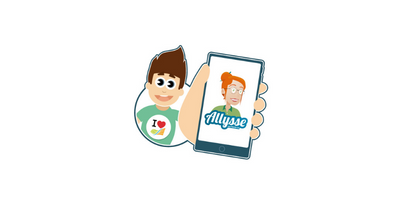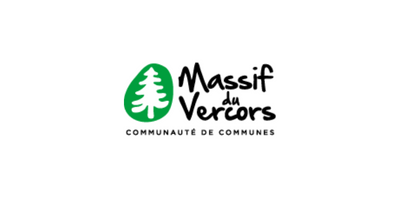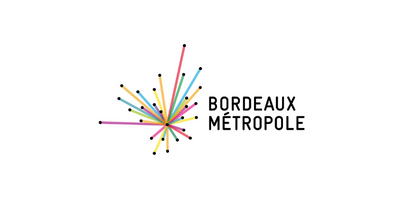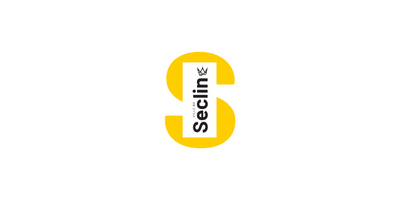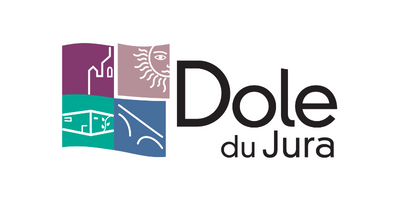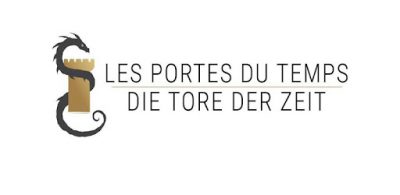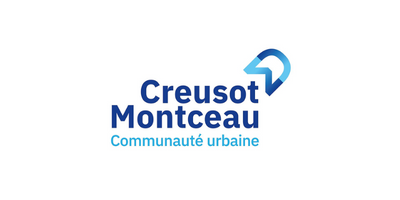 Categories
Blog-en
When you go to the hospital, the "journey" can be an obstacle course: finding the right building, completing admission formalities, getting to the right department on the right floor… we've all got lost at least once in the maze of hospital corridors. Thanks to a complete patient location and guidance solution, that's all over now! We explain how our patient guidance application works.
Why use a patient guidance application?
Whether you're a patient, a companion or a visitor, it's easy to get lost in these huge hospital complexes, and spend hours waiting to be admitted or obtain information. In the end, a lot of time and patience is wasted wandering the corridors, asking the nursing staff for directions… and the patient arrives stressed and late for his or her medical appointment 😤…
There are several advantages to using a guidance application:


Patients/visitors immediately find their way from home to the hospital, then to the right department, waiting room or patient room,





Patients save time by preparing their admission in advance,





Care on arrival is faster,





Hospital staff remain fully dedicated to their work,





Patients arrive on time for consultation 😉.


Patient reception: localization makes it easy!
In practical terms, patients find their way around the hospital using the real-time guidance system. If they choose guidance without a mobile application, they simply scan the QR code located at the entrance to the building with their smartphone to access the digital map of the facility, enter the required department and follow the route step by step to their destination.
With the app, patient location and welcome functions are more extensive, with support at every step of the way:


SMS appointment reminders,





GPS guidance from home to hospital,





Arrival detection, alerting the relevant department,





Interior guidance (IPS).


With or without a smartphone app, the IPS operates off the mobile network, without beacons or Bluetooth to avoid interference with medical equipment. An audio function is included, notably to guide visually impaired patients 👍.
Save time with automatic patient admission
To optimize the patient's time at the hospital, the application enables automatic admission. When the patient receives the SMS appointment reminder, he or she can pre-admit online by scanning all the documents required for admission (Vitale card, convocation, prescription, etc.). Their personal data is hosted on the establishment's server in compliance with RGPD 🤫.
The documents are automatically transmitted to the hospital's software, so as to reduce processing times and better manage the flow of incoming patients. Once the patient has been detected in the facility, he or she receives a notification indicating his or her number in the queue to finalize admission. They can then continue their journey to their appointment.
The University Hospital Centres of Reims, Amiens-Picardie, Avignon… They have put their trust in Sweepin's location application. Contact us for more information.
Categories
News
We are proud to announce our new partnership with Yooli, the specialist in complete patient portals for tracking administrative and medical care (before, during and after hospitalization)!
---
💡The aim of this partnership is to offer new, even more innovative and beneficial indoor geolocation services for patients and their families at the Centre Hospitalier Ouest Réunion.
➡️ Real-time information on patient progress
➡️ Patient guidance within facilities
➡️ Time-saving administrative management
➡️ More efficient use of beds
➡️ Easier contact with patients after hospitalization
Thank you to the Yooli teams for this wonderful project and for their confidence!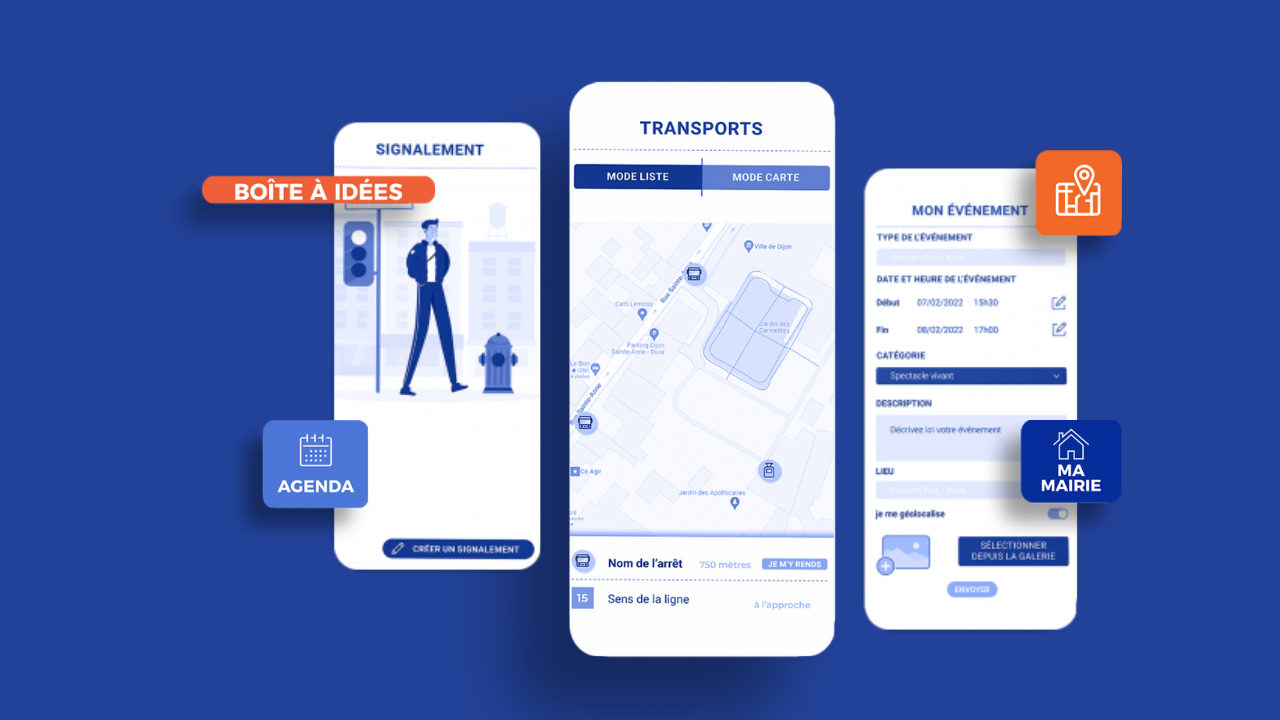 Categories
Blog-en
At a time of ecological transition, municipalities are transforming themselves to become smart cities, intelligent cities that operate in a sustainable and collaborative manner in order to offer a more pleasant living environment to their residents. To achieve this, they use digital tools, especially mobile applications. But what are the advantages of a mobile application for smart cities? What exactly is it used for? Sweepin answers.
The practical benefits of a smart city application
The mobile application for smart city is a direct and efficient way to reach citizens. It is estimated that nearly 85% of French people have a smartphone, which makes the mobile application a practical communication tool, accessible to the greatest number and adapted to current uses.
The implementation of a mobile app also offers other advantages to the smart city:


It is a flexible and agile tool, constantly updated and customizable according to the real needs of the city as well as the users,





Well integrated with the city's information system, it offers productivity gains (less data entry, rapid processing of requests, etc.),





The city reduces its expenses and improves its carbon footprint thanks to dematerialization, thus meeting the sustainable objectives of a smart city,





Finally, it gives a modern and connected image of the city.


A mobile application to inform in real time
For an smart city, the role of a mobile application is first to inform users in real time. The advantage is that residents have instant access to all practical information about the city on the same medium: city hall opening hours, work zones, sorting guide, on-call pharmacies, new businesses, etc. The smart city's mobile app replaces and modernizes the traditional municipal magazine.
Beyond the inhabitants, the smart city app can also integrate tourist modules that will make visitors discover the city and its heritage, with for example interactive maps, hiking trails, panoramic views of points of interest… Whether you are a resident or a visitor, the mobile app is a mine of information!
Facilitate exchanges with a mobile app
The smart city application is not only informative. It integrates functionalities that allow to interact with citizens. This includes the possibility of carrying out administrative procedures at any time or to pay for the children's canteen, but also to participate in surveys concerning the city's projects.
The mobile app also allows you to report useful information such as damage, defective lighting or road accidents to the relevant departments: a citizen's report that makes the city safer and more pleasant to live in for everyone.
Through its various functionalities, a mobile application for smart city makes possible a shared governance between the city and its inhabitants. It facilitates interactions, strengthens citizen involvement and allows everyone to participate in the construction of a sustainable territory for tomorrow.
Discover all our connected solutions for smart cities.