This module allows parents to have access to news and information about their children's schools.
They can therefore find contacts or information about the different schools in the city.
It is possible to filter the schools by level, from kindergarten to higher education.
In addition, parents can also have access to the schools photos, these photos can show the different activities offered to students, such as sports classes or educational outings. The photos can also show the school environment, such as classrooms, outdoor spaces and sports facilities.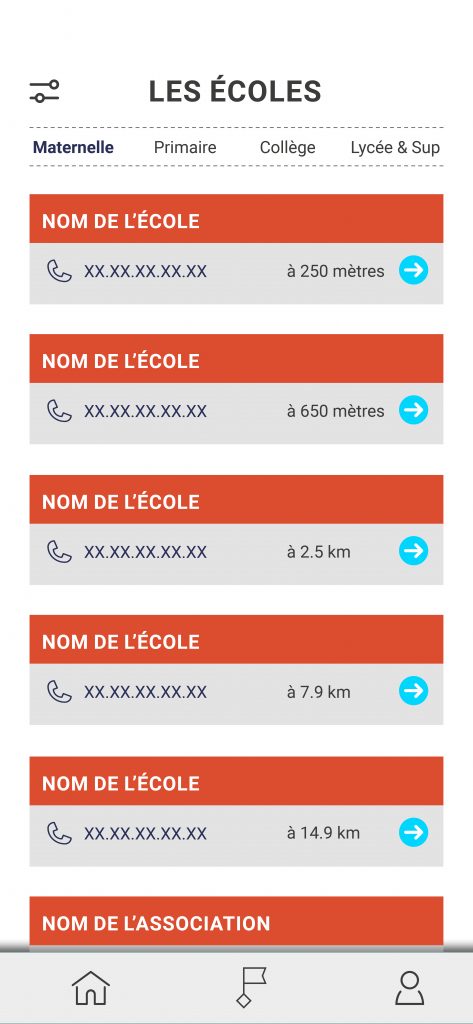 Canteen is another important aspect of school that can be followed through this module. Parents can consult the menus offered each day and ensure that the meals offered are suitable for their children. They can also check if the meals offered are balanced and meet the nutritional needs of children.
This module can also provide information on class schedules and homework to be done at home. Parents can therefore follow the progress of their children and help them organize for homework.
In conclusion, this module allows parents to be more involved in their children's school life and closely follow the news and information related to their children's schools. This allows them to better understand the activities and opportunities offered in the schools of their choice and make informed decisions for the future of their children.